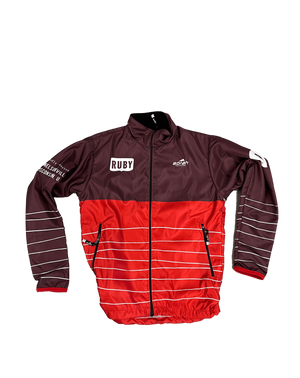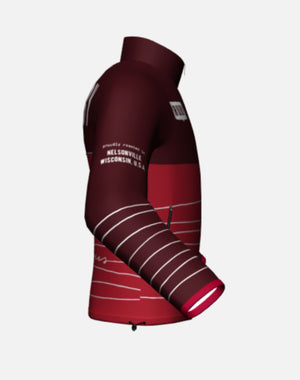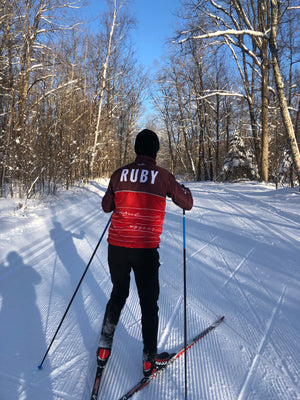 We love these custom jackets produced for us by Borah right here in Wisconsin. They're the perfect outer layer for Nordic skiing, fat biking, and are sure to be our go to in the spring and fall months too.
Ideal for 0º – 40º weather
Ergonomic pattern designed for performance skiing
Reflective rear piping for added visibility
Chafe-resistant flat-seam stitching
Water-resistant Hill 83 Matrix fabric on front, sleeves, and rear yoke panel
Breathable Dolomiti thermal fabric on sides, sleeve gussets, and rear panels
Fully-hidden, YKK zipper for easy ventilation
Two zippered side pockets available in white or black
Non-restrictive waist and sleeve design
Made in Wisconsin
Ruby never disappoints and is one of my go to roasters for coffee ordering, as well as recommendations for others
Evan
Can't say enough good things about your coffees! The beans are always so easy to work with. They make for easy brewing and very flavorful cups. I'm a huge fan and loyal customer for the future!
Justin
I have liked every coffee that I've had from Ruby, and I like how Ruby sources from farms that focus on sustainability.
Bailey
I love the variety of flavors that are presented from different areas of the world.
Randy
I have, for years, received a rotating cast of delicious coffees each month. Each coffee has its own color and profile. I embrace the delicious variety and couldn't choose a single favorite.
Kyle
The roast style offers great blends that appeal to all, but also offers exotic single-origin beans directly from specific farms.
Mark
Thank you for always providing fantastic coffee. It is so satisfying knowing that each morning I can enjoy a refreshing cup of coffee made by good people who know good people.
Matt