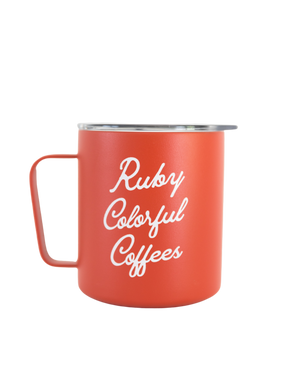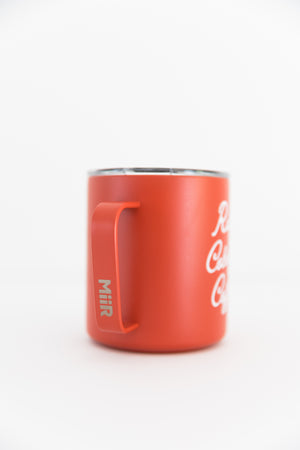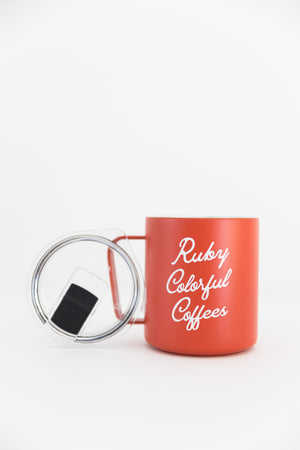 This limited edition holiday camp mug features a design from our Capsule Collection by Wisconsin native, Ellen Larson of Studio Mode Designs. We can already see ourselves cozied up by the fireplace while the snow falls!
We love the slim construction of Miir's vacuum double wall technology that keeps coffee hot and cold drinks cold.  It's minimalist silhouette and ergonomic handle, allows you to comfortably hold your cup whether you're sipping or not.  Miir has designed a mug inspired by your favorite enamel camp cup that allows you to sip through it's drink-through lid, or comfortably sit and sip like a standard mug. 
Features: 
12oz // 354ml
Thermo 3D ™ Double Wall Vacuum Insulation Technology

18/8 stainless steel
Hardshell™ powder coat
Press Fit Slide lid- splashproof & shatterproof
Easy to clean
Does not transfer flavor
Does not sweat
BPA free
Lifetime warranty
Ruby never disappoints and is one of my go to roasters for coffee ordering, as well as recommendations for others
Evan
Can't say enough good things about your coffees! The beans are always so easy to work with. They make for easy brewing and very flavorful cups. I'm a huge fan and loyal customer for the future!
Justin
I have liked every coffee that I've had from Ruby, and I like how Ruby sources from farms that focus on sustainability.
Bailey
I love the variety of flavors that are presented from different areas of the world.
Randy
I have, for years, received a rotating cast of delicious coffees each month. Each coffee has its own color and profile. I embrace the delicious variety and couldn't choose a single favorite.
Kyle
The roast style offers great blends that appeal to all, but also offers exotic single-origin beans directly from specific farms.
Mark
Thank you for always providing fantastic coffee. It is so satisfying knowing that each morning I can enjoy a refreshing cup of coffee made by good people who know good people.
Matt