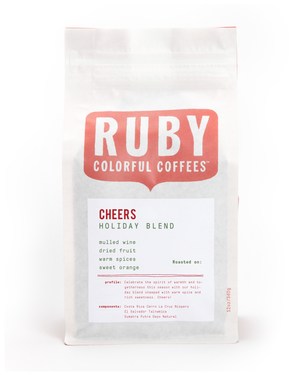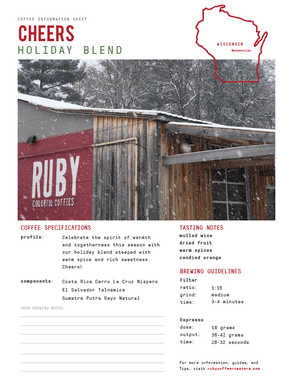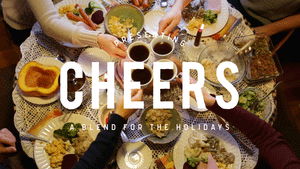 Tasting Notes: Mulled Wine - Dried Fruit - Warm Spices - Sweet Orange   Every Holiday season we look forward to...
Learn more
I have fallen in love with Ruby coffee since haven been introduced to it a year ago. I look forward to my cup of Ruby coffee in the mornings. Makes it easier to get out of bed knowing a cup will be ready soon.
Nicole
Keep up the good work. One of the biggest strengths and reasons I order Ruby is the super good supply chain and shipping you have. No missed orders, shipping on time; it means a lot.
Eric
Many of the coffees Ruby sources are from small, family farms that have their own mills to depulp, ferment and wash coffee cherries. Ownership of the processing stations allows farmers to experiment, using a variety of washing and drying methods as well as monitoring moisture levels that help preserve flavor nuances. That attention to detail is noticeable in Rigoberto Rodriguez, a medium roast from Honduras, that straddles subtle, deeper fruit notes while maintaining traditional, easy-to-drink smoothness.
Chicago Tribune
Midwestern Mecca Ruby Coffee Is Brewing Up Something Special In Wisconsin
In addition to the amazing coffee, the customer service is fantastic! A couple times my shipment didn't arrive due to shipping company errors and the reps quickly responded to my inquiry and took action. They are friendly and seem to genuinely care about their customers. Thanks for the great coffee and service! Cheers!
Brandi A
I love being able to look at the history and read about the roastery's relationships with the growers, flavor notes, and all the information about the coffee I get when I order from Ruby.
Noel
Jared sees Stevens Point undergoing a transformation, and he's excited to be part of it. High-end coffee and locally sourced food can be part of it. And excellent coffee, he said in an interview, is definitely not the province only of the coasts or urban centers.
Wisconsin Public Radio
How Stevens Point's Ruby Coffee Roasters Built A Company Out Of Great Coffee
I have liked every coffee that I have had from Ruby. I am mostly a fan of their single origin offerings. I like how Ruby sources from farms that focus on sustainability. I've also started experimenting with their blends. Creamery is a blend that anybody would like!
Bailey
On the typical Ruby flavor balance, Avrum says, 'When a flavor note does come through, it comes through really strong. And then as it sits, it disperses into something else, whether it's fig or apple, or maybe kind of lemony. It keeps changing, and it changes as the coffee cools. Their coffee is very nuanced, and often accessible.'
The Heavy Table
Color, Flavor, and Resilience: Ruby Coffee Roasters
I really appreciate the good value for money of Ruby coffee: easy to brew, easy to support, easy to back Ruby's values and mission.
Matt
I heard about Ruby on a podcast and though I'd give it a go. The consistent quality sold me, and I've kept Ruby in rotation since. I absolutely love the seasonal coffees I've tried too - they match the feel of the season without being overly aggressive.
Kristie